Inkjet Microarray Applications
Small Molecule Microarrays
Cost-effective compound screening
HIGH-THROUGHPUT DRUG DISCOVERY
Fast, cost-effective hit detection
Small molecule microarrays are a fast, reliable, cost-effective method of compound library screening. Immobilise whole compound libraries onto functionalised slides for convenient screening against your target.
Ideal for groups who are 
screening for binding interactions against a protein of interest
targeting RNA structures to modulate disease at the translation level
developing PROTACs for targeted protein degradation, or DUBTACs for targeted protein stabilisation
training and testing AI-powered drug discovery systems
Integrate an Arrayjet instrument into your in-house discovery pipelines for high-throughput microarray printing with minimal manual input and sample use. Or, outsource to our experienced application scientists for assay development, primary screening, and microarray manufacture.
Arrayjet's CRO / CMO services include access to a deeply-annotated catalogue of 11.5 billion compounds from Chemspace, which features curated panels for different molecule types and target groups.
Our systems allow for reliable walk-away operation and deliver highly reproducible microarrays at unrivalled speed.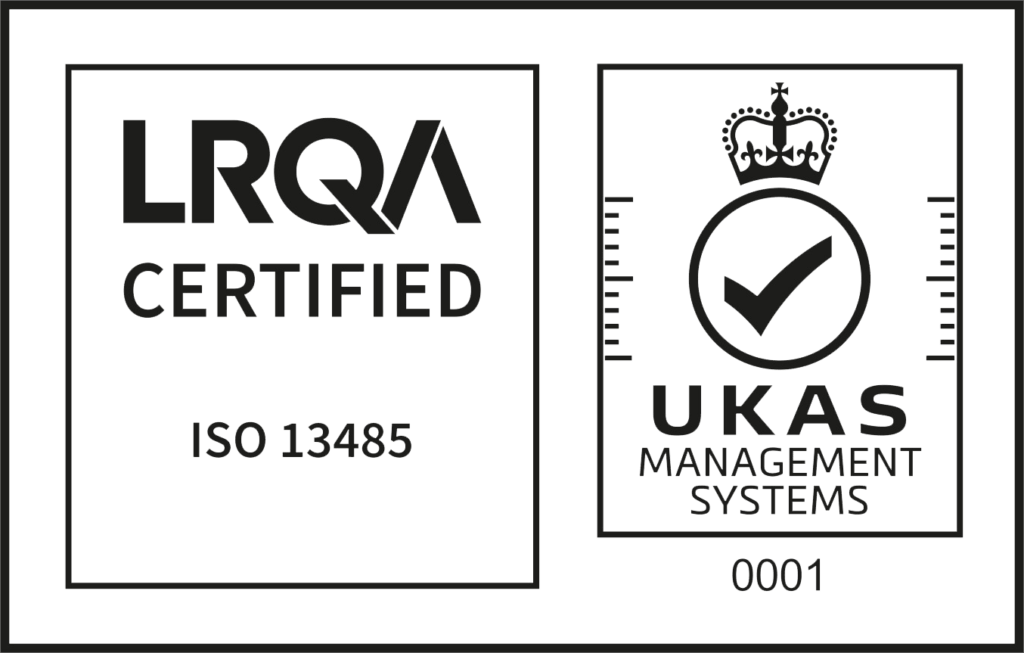 Instruments and services are delivered from our ISO 13485:2016 controlled manufacturing facility.
RECOMMENDED INSTRUMENT PACKAGE
Mercury for Small Molecule Screening
The first commercial platform for small molecule microarrays. Combines the world-class printing of a Mercury instrument with a scanner, optimised consumables, and proprietary protocols for high-throughput compound screening.
The Mercury 100-S outputs 100 slides per batch. Load up to 18,400 samples (48 x 384-well plates) at once, reload as required.
40 pL or 100 pL printhead
Ultra-low-volume high density dispensing of spots 40 pL / 50 µm in size. Print a whole library on one microarray slide.
32-capillary JetSpyder™ for sample loading
Highly parallel loading from 384-well plates. Aspirate 0.5 µl sample to print 1000 slides.
Iris™ Optical Quality Control
Real-time quality assurance with automatic spot-reprint for 100% yield, full data traceability and proof of sample printing.
Printing takes place in a HEPA-filtered environment with temperature and humidity controlled and monitored for consistency.
Auto-loading fluorescence scanner for rapid and reliable data acquisition and sensitive hit detection.
Mercury Command Pro™ Software
Intuitive management of layouts and data
Customise print layouts, track samples, manage data, view operational records. 12 months Pro licence included with package.
Proprietary isocyanate or epoxy slides, optimised printing and cleaning buffers, plates, JetGuard™ sample protectors, and incubation chambers.
CUSTOM MICROARRAY SERVICES
Outsource to our
Arrayjet Advance™ Team
Access our microarray application expertise and the fastest, most versatile microarray printers, when you outsource your development and manufacturing projects to us.
COMBINATORIAL LIBRARY SCREENING
ArrayPlex™
Spot-On-Spot Microarrays
Take your throughput to the next level with ArrayPlex™ – our patented spot-on-spot microarray platform. With ArrayPlex™ we can create multi-layered assays, to screen two libraries against each other and generate millions of data points every week. 
Talk to us if you would like to use ArrayPlex™ for your project.
TELL US ABOUT YOUR PROJECT
Our scientists will work to understand your needs and deliver a microarray solution for you. If you have an idea for a project – we're excited to hear it.